Therapist for speaking in public – worries, fears and anxiety
Searching for a therapist to help you with public speaking fears in Chicago? Are you worried about getting up in front of a group of people and talking? Feeling anxious about speaking at a conference, wedding or public venue?
If the answer is yes, you aren't alone. According to some lines of research, approximately 75% of the public is afraid to speak in public.
In the world of psychology, this form of anxiety is referred to as Glossophobia. Some folks refer to this as speech anxiety.
If you feel like you are all alone with this problem, rest assured you aren't – not by a long shot. Let's take a quick look at some of the symptoms.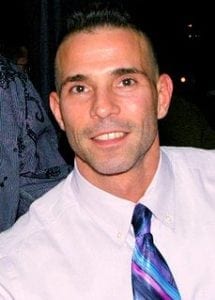 Symptoms of Speech Anxiety
Intense anxiety during the run-up period before speaking to a group.
Dry mouth, stiff muscles while speaking to groups
Just thinking about talking in front of people causes stress and worry.
Avoidance of situations where you may be "put on the spot" to talk.
Feeling a sense of panic during a speaking event or the run-up period.
You may feel nauseated, start sweating, or notice an increased heart rate in the moments leading up to a public presentation.
Do any of these symptoms sound familiar? I can tell you that in my work as a counselor, most of the folks I've worked have shared these types of experiences.
Public Speaking Fears – Who Gets It?
You may be wondering who struggles this issue?
The short answer is lots of people. I'm talking about folks who get on stage for a living, like actors, to business executives who are required to speak as part of their work.
See, that's the thing about Glossophobia. It can strike anyone at any time, regardless of how much experience they've had getting up in front of others in the past.
While we can't be sure, some researchers think the problem may be linked to a person having a bad experience in the past. Others think it has something to do with an unpleasant childhood event.
Finally, some believe it's all about being fearful of being put on the spot – unprepared.
The truth is, nobody knows for certain. But what we do know is that having a public speaking fear is extremely common.
Now that we've got some of the basics out of the way, let's talk about how hypnotherapy may help with "stage fright".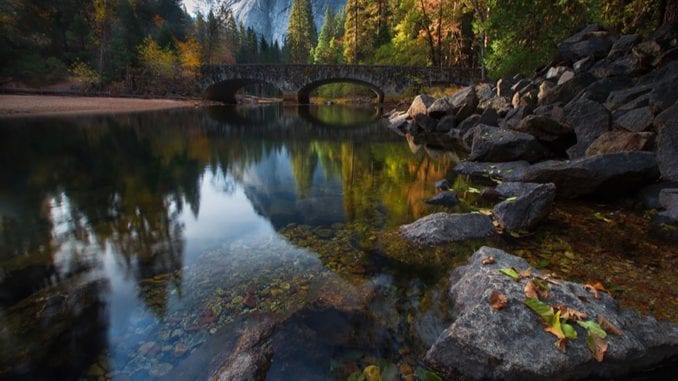 Counseling and Hypnosis and Public Speaking Fears
At the end of the day, you want to know if counseling and hypnosis can help you overcome your struggles with public speaking. For many people, the answer to that question is yes, according to the research.
But it's important to state that hypnosis alone shouldn't be considered a "cure". That's because hypnosis isn't therapy in and of itself. Instead, it's a tool that is used as part of therapy.
Make sense?
At its core, Glossophobia is considered a specific phobia in the context of the clinical literature.
Success is most likely to happen with hypnosis when it is combined with other approaches, such as cognitive behavior therapy (CBT), as part of the process.
Let me explain how.
CBT helps to dispute irrational fears that take place with thinking (aka negative thinking). When hypnotherapy is combined with CBT, it can help to reinforce learning concepts discussed as during counseling.
Moreover, hypnotherapy may also help by allowing you to become desensitized to fear-related stimuli. An example might be not panicking upon seeing a podium or microphone.
Finally, one of the great things about hypnotherapy is this: You can call upon this skill to help calm yourself during anxious moments.
On that note, I'd like to share something with you, at least from my perspective. All hypnosis is really self-hypnosis.
In fact, that is the scope of my work as a hypnotherapist: To train clients in the methods of self-hypnosis that research shows can provide mental and physical health benefits.
What Are Your Qualifications?
I hold a PhD. in psychology and am a licensed psychotherapist. I'm also a board certified clinical hypnotherapist. You can learn more about my background by visiting my bio link.
Where Are You Located?
My office is in the Lakeview/Uptown area of Chicago, near the CTA's Red Line stop. Street parking is usually available during the day. In addition, parking for a fee is available in the building.  What I tell most people who see me the first time is that I am not far from Wrigley Field.
No walk-ins. I see clients through appointment only.
What Happens During the Sessions?
If I am working with you on public speaking fears, our focus will be on stopping automatic negative thoughts, stress reduction, confidence building, and creative visualization.
Your unique goals will also be incorporated as part of the process. In the end, I want to help you increase your confidence and use hypnosis as a tool that you can use to reach your full potential.
How Many Sessions Will I Need?
All of us learn new skills at different speeds, making it difficult to pinpoint the exact number of sessions you will need.
Much depends on your unique situation, background, and history. Some folks find only a few sessions are required. Others, however, have found a series of sessions to be helpful.
How Do I Learn More About Your Therapy and Hypnosis Services?
I've put together a comprehensive FAQ page that is all about hypnotherapy. Visit this link to access.
How Do I Contact You?
There are two easy ways to reach me. The first is to send me a confidential note using this contact form. The second is to call me at 773.704.5300 .