Sports Hypnosis – A Closer Look
Are you looking for sports hypnosis in Chicago? Trying to find a hypnotist to help you up your game? If the answer is yes, you wouldn't be alone. Many athletes turn to hypnosis as a way of focusing the mind.
On this page, you'll learn about the basics of sports hypnosis.You'll also discover how I work with clients. Finally, I'll share my contact information.
What is sports hypnosis?
At its core, sports hypnosis is a type of hypnotherapy that is used to help athletes enhance their overall performance. In this way, hypnosis acts as a vehicle for mental training.
With the goal of insight, the hypnotist teaches the person how to move through a variety of challenges that can negatively impact performance (Liggett, 2001).
Uses for hypnosis in sport
The list below is not exhaustive but does speak to some of the main reasons athletes seek out the services of a professional hypnotist.
Examples uses:
To reinforce specific goals
Increase performance of their plays
Reduce nervousness during practice and games
Foster relaxation and inner calm
Learn how to better manage stress
Increase concentration
Work through phobic reactions
Increase motivation for the sport
Improve and enhance body awareness
Encourage teamwork and leadership skills
Work through physical pain
What kinds of athletes turn to hypnosis?
The short answer is athletes from many different types of sports around Chicago use hypnosis as a tool for transformation.
Examples (professional, college and recreational)
Baseball
Football
Hockey
Soccer
Golf
Rowing
Tennis
Volleyball
Swimmers
Runners
Sprinters
Gymnasts
Bodybuilders
Boxers
A holistic approach
When coupled with your training routine, hypnosis can be called upon as a tool to enhance performance while decreasing stress. Can I be real with you? Most athletes who seek my services do so because they simply want to play a better game.
That's completely understandable.
But what I encourage clients to think about is how hypnosis can help with other life areas that are imbalanced. In this way, you discover new strategies for working through while strengthening the mind-body connection.
Think about this for a moment. On an intuitive level, doesn't it make sense? After all, when you show up for a game, all of you is present in that moment.  This means your experiences, hopes, and fears. Finding the balance is key.
How does the process work?
Typically, athletes are referred to me from coaches, sports psychologists, and other athletes. Regardless, I'll want to chat with you on the phone and learn more about your goals for the future.
If we both feel like it's a good fit, we'll schedule an in-person appointment.
Once we are face to face, we'll explore sports hypnosis through the lens of learning. In other words, much of our work will be focused on teaching you skills that are designed to enhance your concentration, focus, and performance.
Here's the key thing to keep in mind. "Hypnosis" isn't something that is done to you. Instead, you'll be doing it to yourself while I act as a guide. Want to know a secret? Here it goes: all hypnosis is really self-hypnosis.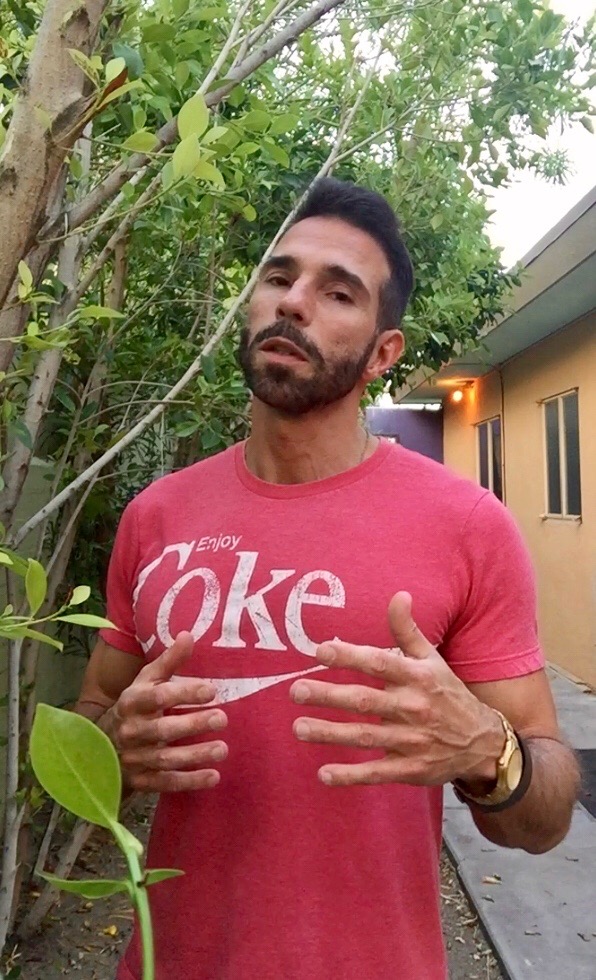 What happens at your office?
After spending time talking about your unique goals, we'll work together to create a plan of action.
In most cases, I will have you sit on a comfortable chair or lay back on a couch. Once you are comfortable, you'll then put on a set of headphones that streams ambient music. As you relax and enjoy, I'll be speaking to you and conducting the session.
The audio device I use is state of the art and specifically designed for hypnotherapy.
How long is each session?
Sessions usually last for an hour. Our first meeting might run a bit longer because I'll want to know more about your background and goals.
How many sessions will I need?
Because all of us learn new skills at different speeds, much depends on your situation. Some clients benefit from as few as three sessions. Others find six to ten helpful.
That said, I also work with clients on a monthly basis to revisit previous learning concepts. Some athletes refer to these sessions as "tune-ups".
Do you give homework assignments?
Yep, I sure do. That's because sports hypnosis is designed to help you reach peak performance. Homework helps to reinforce learnings that took place at the office while empowering transformation.
An example might be giving you an MP3 audio file designed to help you focus. Another example might be having you practice self-hypnosis techniques at home.
What is the scope of your practice?
To train clients in the methods of self-hypnosis that research shows can provide mental and physical health benefits.
If you want to learn more about how hypnosis works, visit this exhaustive FAQ page.
What's your background?
I'm a licensed psychotherapist and a Board Certified Clinical Hypnotherapist. Additionally, I also teach health psychology courses at the college level. You can learn more about my background by visiting my bio page.
How do I contact you?
There are two simple ways to reach me. You can phone me at telephone number 773.704.5300 or you can send me a confidential not using my online contact form.